How do I get Severe Weather Alerts?
When severe weather threatens, Environment Canada issues special alerts that notify those in the affected area.
---
When severe weather threatens, Environment Canada issues special alerts that notify those in the affected area. They do this so that residents of the affected area have the chance to take steps to protect themselves, their family and their property. There are a variety of ways that these alerts are sent including the media, the department's Weatherradio service, the Canada.ca/weather website, the Weather Network website and apps, and Alert Ready (which includes t.v., radio and compatible smartphones) and Alertable. While Alert Ready alerts will go through to compatible devices automatically, some action is required for the other options to ensure you receive severe weather alerts. Many times this includes downloading an app or simply stating "Alexa, open Alertable" to get started. Alerts are updated regularly so that Canadians can stay as knowledgeable as possible to help them make informed decisions.
What types of Alerts are there?
There are three different types of alerts and the type of alert used depends on the severity and timing of the event:
Special Weather Statement: the least urgent type of alert. These are issued to make people aware that unusual conditions exist and could be cause for concern.
Advisories: issued for specific weather events including fog, blowing snow, freezing rain, and frost. While these are less severe, they could still significantly impact Canadians.
Watches: alert you about weather conditions that are favourable for a storm or severe weather, that could cause safety concerns.
Warning: An urgent message that severe weather is either occurring or is very likely going to occur. As more information becomes available and certainty increases about the path and strength of a storm system, a watch may be upgraded to a Warning. While warnings try to be sent out at least 6 to 24 in advance, some severe weather occurs rapidly, and this is not always possible.
Weather alerts are created by using established criteria based on "defined weather or environmental parameters, and their associated values, related to a known hazard that are used as a level marker for the beginning of and ending of a weather or environmental instance of a hazard, for which an alert is normally issued" (Government of Canada). These alerts are updated regularly so that members of the public can stay on top of a developing situation and take the appropriate action.
To receive an alert it is important to ensure that you have access to at least one of the platforms where an alert is sent.
If your phone is not compatible with the Alert Ready system (even if it is!) one way to ensure you get emergency alerts on your cell phone is to download the Alertable app.Alertable also has several other options to choose from for receiving alerts on a device. This includes a website, FaceBook, Twitter, Slack, FaceBook Messenger, and in some cases text, email and phone call. The last three options (text, email and phone) are only available if your municipality has registered to send alerts through Alertable. Even if your municipality has not signed up, all alerts through Alert Ready and any severe weather alerts come through automatically.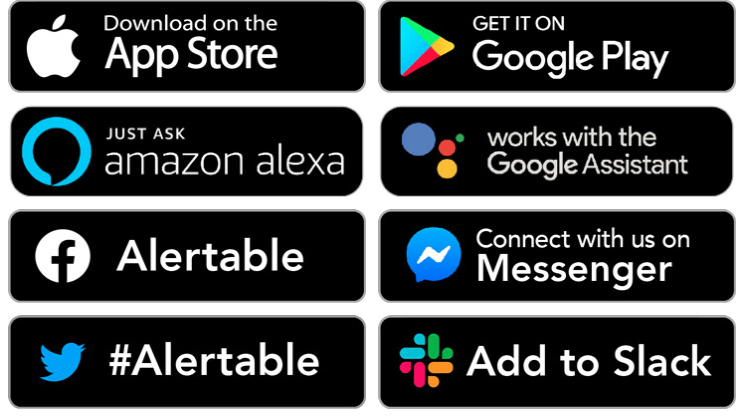 Within the Alertable app you are able to decide what weather alerts you would like to be notified of. The following images give an idea of the choice given to users: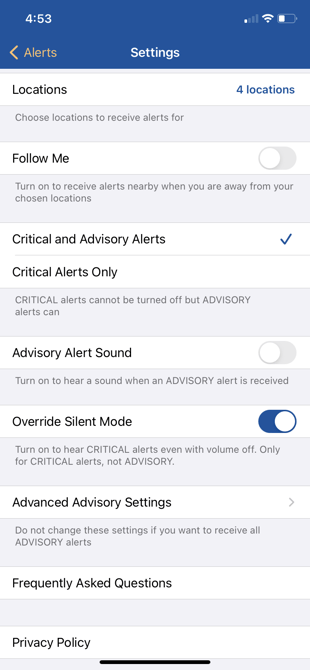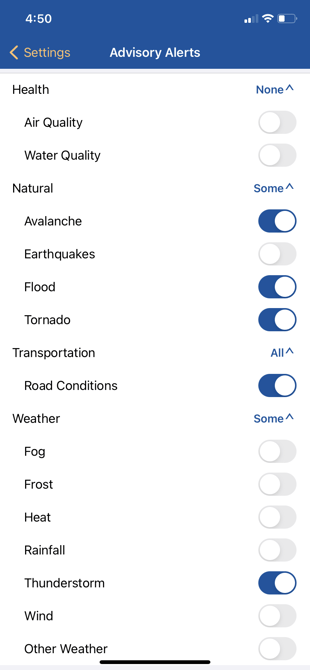 To read more about the criteria for public weather alerts through the Government of Canada click here
To learn more about severe weather conditions in Canada from Environment and Climate Change Canada click here
What are other tips we could talk about? Leave a comment below and let us know.
Read more on our Disaster Series:
To sign up for Alertable or to learn more visit https://alertable.ca

.