4.5+ STARS /5
Send Alerts & Mass Notifications Fast & Easy
Emergency alert and mass notification system that makes external and internal communications fast and easy for workplace and public safety officials.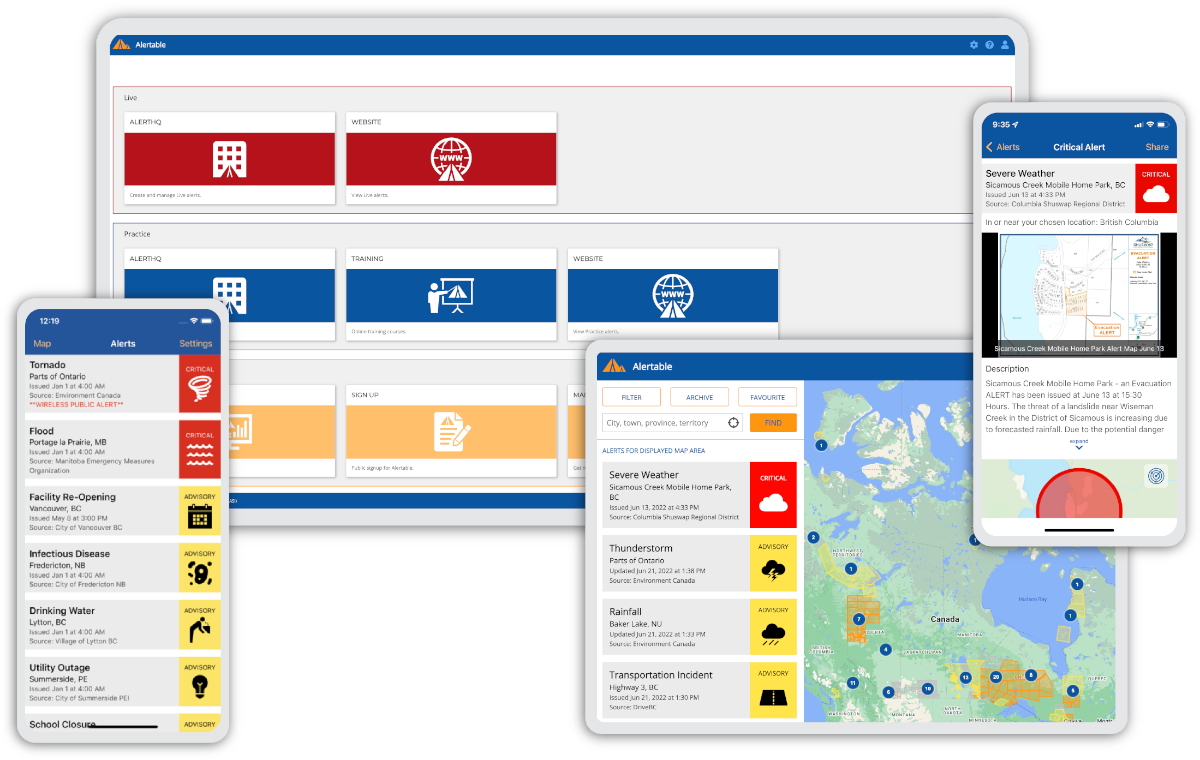 SAVE TIME SENDING ALERTS & NOTIFICATIONS
Let our mass notification system call and send for you
Save time picking up the phone or jumping onto email, social media, and other communications systems to get your message out. Leave it to our mass notification software to call and send for you.
It will automatically send text messages, email, and phone calls, post to your website, social media, and mobile apps, even broadcast on TV and radio, all at once.
SIMPLE AND POWERFUL
Key features of our mass notification software
MULTI-CHANNEL ALERTING
More than 18 different ways for people to choose from to receive alerts. More choice means greater uptake and more likelihood of your message being received.
GEO-TARGETED ALERTS
Notify whole regions, districts and communities. Target waterways, recreational areas and worksites. Narrow to streets and neighbourhoods.
POLLING AND FEEDBACK
Ask for confirmation receipts and responses to call-out. Ask simple binary questions. Send full surveys to get comprehensive feedback from recipients.
INTERNAL & EXTERNAL USE
Send widely to general public, media and external stakeholders. Send only within your organization to teams, individuals and internal stakeholders.
MORE VALUABLE USES
Day-to-day external and internal communications
When not being used for critical events and developing situations, use our mass notification software for day-to-day
Closures
Parks, recreation, schools, offices, worksites, community centres
Transport
Roads, public transit disruptions, accidents, detours
Restrictions
Gatherings, parking, access, bans, stay-at-home, lockdowns, curfews
Outages
Power, water, communications, heavy equipment, machinery
Regulation Changes
Bylaws, licenses, permits, registrations, certificates, passes
Utility Disruptions
Telephone, electricity, gas, water, sewage, waste disposal
Outbreaks
Endemics, epidemics, pandemics, outbreaks, popup clinics
Events
Townhall, meetings, gatherings, celebrations, demonstrations
TESTIMONIALS
What customers say about our emergency alert and mass notification software
"This emergency notification system allows us to strengthen our communications with the residents of Surrey as they will be able to receive direct information in the event of an emergency"
"The NPCA now has the ability to send flood advisories directly to the residents of our watershed through their mobile devices...we've added a new tool to the toolbox that's really been a game-changer."
"Some parts...are very rural with hills and streams, but there are families living in those areas. The Alertable system is a tool that they can have in their hands to alert them about things like flooding, road closures, and power outages."
CASE STUDIES
How our mass notification software solves customer problems
Read about how our customers overcame prior challenges by switching to our emergency alert and mass notification system.
SITUATION
Columbia Shuswap Regional District was planning to buy a mass notification system later in the year when wildfires accelerated those plans and they needed something fast.
SOLUTION
They found us and saw that they could sign up and be trained fast and ready to send wildfire evacuation alerts to their surrounding communities over a weekend.
IMPACT
Columbia Shuswap Regional District used our mass notification software to send evacuation and information alerts that summer to keep residents safe.
SITUATION
Town of Yarmouth communicated with residents and visitors primarily through social media and website and wanted better ways to connect directly with people.
SOLUTION
They learned that our mass notification system provided more than 15 ways to connect with people and could also take on the burden of posting to social media and websites.
IMPACT
Town of Yarmouth can reach more people, directly, in the community and can still post to social media and websites in a fraction of the time it was taking before.
SITUATION
City of Victoria was replacing its mass notification system to provide more options to contact people directly and to better handle capacity surges and scale.
SOLUTION
They chose our mass notification system through a competitive process to replace their existing software as it provided the best fit for their needs at the right price.
IMPACT
City of Victoria is now notifying residents, businesses and visitors in many ways than before including mobile app and is able to handle capacity surges much better.
SURVEY
Test of the Alert Ready system, people have spoken
Find out what people had to say when the Alert Ready system was last tested on May 4, 2022.
RESOURCES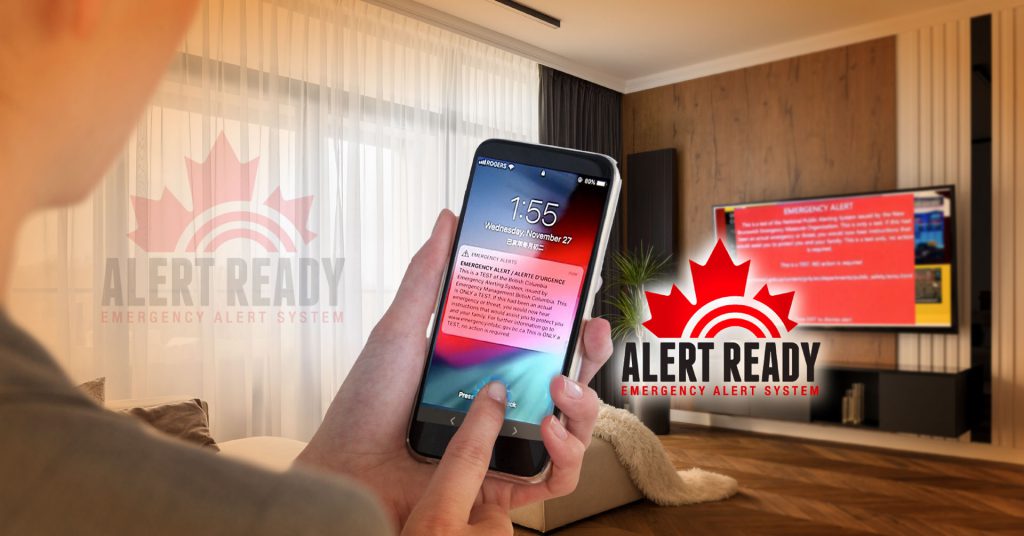 NEWS
Our mass notification software in the news
Check out the media coverage and hear from communities and workplaces that are leveraging our mass notification system.
Subscribe to our Blog
Keep up to date on new insights, thoughts and opinions for emergency alerting and mass communications.
Subscribe