OUR STORY
Emergency Alerts A

re How We Got Started

In 2014, our co-founders met and combined their expertise and passions in emergency alerting and software technology to provide an innovative solution for a mutual customer. That alerting solution caught the attention of other customers and, in 2018, the co-founders formed a new company to carry their solution forward, which they branded Alertable and expanded to fit a range of needs.

We're proud of the part we play in helping communities and workplaces remain safe and informed.
Stay Aware & Plan Ahead
INDUSTRY EXPERTS
Contributor to emergency alert standards
Our co-founder and CTO, Jacob Westfall, is the co-author of international standards and guidelines for public alerting open standards including CAP-CP.
Check if your mass notification software is CAP-CP compliant. Because we know the standards personally, we ensure that we meet or exceed all of them.
You have this knowledge, expertise and insight available to you when you use our mass notification software, Alertable.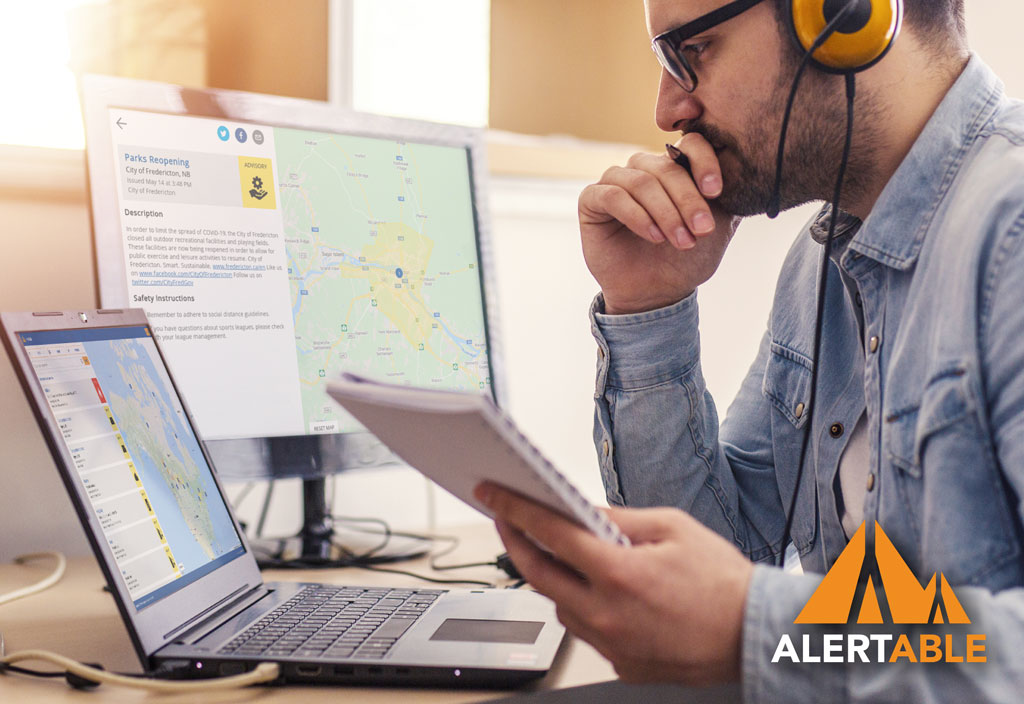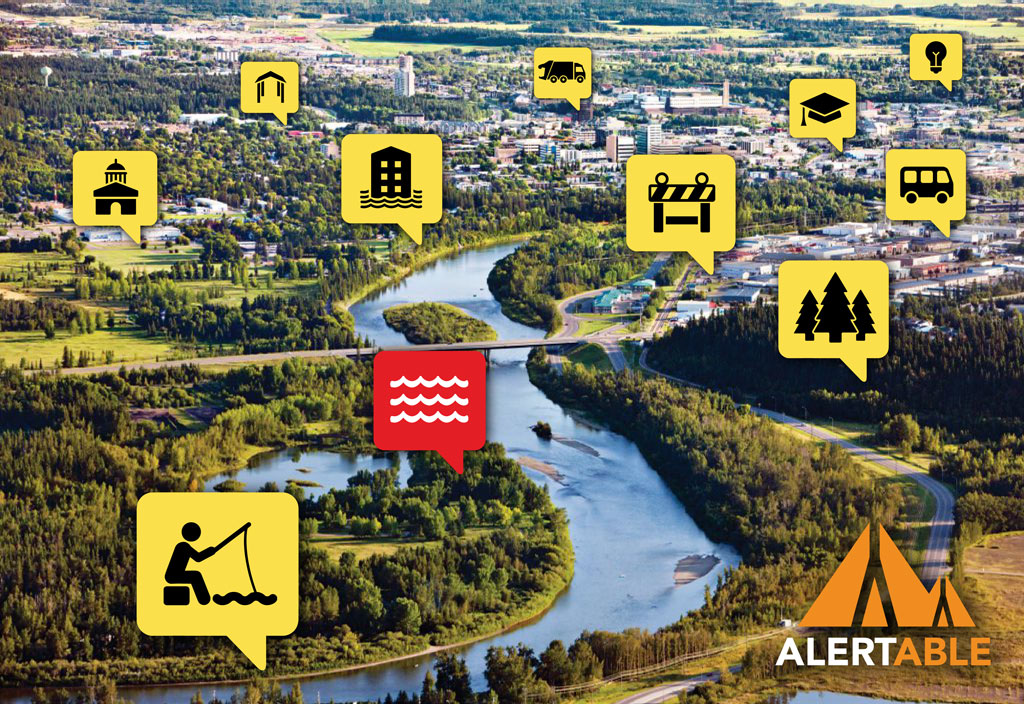 PROVEN & RELIABLE
Emergency alerts that work when it counts the most
Our emergency alert software has a long and proven history. It has been used for the costliest disasters in Canadian history including the Calgary floods in 2013, the Fort McMurray wildfires in 2016 and numerous cross-border floods and fires since.
Our emergency alert system has successfully notified millions of people at once during peak loads without fail. If you need a system that works and that you can rely on, you've come to the right place.
RANGE OF USE
Emergency alerts and daily notifications, government and business, wide or local, we do it all
Provincial alerting
Ours is the only commercial software adopted for province-wide alerting in Canada, showing the trust provincial authorities have in us.
Regional alerting
Numerous regional districts and regional municipalities use our mass notification software as a cost-effective and reliable solution for communities in the region.
Local alerting
Capital cities, urban centres, towns and villages use our mass notification software to keep their residents and visitors informed and aware.
Workplace alerting
Businesses use our mass notification software to keep employees, partners and stakeholders aware of company incidents and day-to-day events.
One tool for all your communication needs